Our Team
Our team consists of world-renowned scientists, innovators, and entrepreneurs from Microsoft, VMware, Stanford, Yale, Cornell and IITs, with expertise across Artificial Intelligence, data science, engineering, design, products and program management.
Dr. P. Anandan
CEO
A renowned researcher in Computer Vision and Artificial Intelligence, Anandan's career spans over 30 years in academia and industry in the US and India. He was the Founder and Managing Director of Microsoft Research India, and professor of Computer Science at Yale University. He is a distinguished alumnus of IIT Madras, the University of Massachusetts, and a member of the Board of Governors of IIT Madras.
Dr. Rahul Panicker
Chief Innovation Officer
Rahul is an Entrepreneur and Technology leader. He is an MIT TR35 awardee, World Economic Forum Social Entrepreneur of the Year, Industrial Design Society of America Gold winner, and an Echoing Green Fellow. He holds an MS/PhD in EE from Stanford University, where he worked across Machine Learning and Applied Physics. He is an alumnus of the Stanford d.school, and has a B.Tech from IIT Madras. Rahul was the Co-founder and President of Embrace, a venture-backed Stanford startup that has helped over 300,000 premature babies in over 25 developing countries, and whose product the WHO recognized as a top innovation in global health.
Raghu Dharmaraju
VP, Products and Programs
Raghu is a product and go-to-market veteran. He launched and scaled impact-focused innovations in start-ups, Fortune 500 companies, and government. At Embrace, he led the market launch of path-breaking infant warmers and ultimately drove adoption in private and public health systems - including many governments, WHO, and MSF. Previously, he brought diverse products to the market in leadership roles at Duron Energy, Corning, and Xerox PARC. An alumnus of Cornell, UMass Amherst, and IIT Madras, Raghu was a traffic engineer by day and a graphic designer by night when he started his career in Vermont.
Aditya Sarma
Research Fellow
A Computer Science graduate, from BITS Pilani, Pilani.
Spent a year as a research assistant at the Machine & Language Learning Lab at the Indian Institute of Science where I worked on building large scale domain specific knowledge graphs.
My greatest fear is that I might not travel the world and jump off a plane while I still can.
Alpan Raval
Head of Data Science
A theoretical physicist by training, I taught math and computational biology at the Claremont Colleges in California, and later worked in research and AI teams at D E Shaw Research, Amazon and LinkedIn.
I am not a fan of science fiction, but I loved the movie Blade Runner for the very artsy and compelling visuals.
Aman Dalmia
Research Fellow
An Electronics & Communication graduate, IIT Guwahati.

Have worked on the application of AI to problem areas such as cancer screening, satellite imagery and genomics.

A book I did not expect to like but I did was Algorithms to Live By, by Brian Christian and Tom Griffiths. People always question when we will actually use what we are being taught, in real life. This book shows that we implicitly use various algorithms every day and being a techie, I giggled a lot while reading it.
Jared Moore
Research Fellow
Read for my Masters in Computer Science at the University of Washington.
Not only do I support human self-determination of computing technologies but I also talk about it in writing for platforms such as TechCrunch.
I did not expect to like Factfulness by Hans Rosling but his tone rebuffed my preconception that the book, in saying that the world is getting better, was an attempt to shame activities.
Jerome White
Senior Researcher
I earned my PhD in Computer Science at CalTech, and was a faculty member at New York University in Abu Dhabi, and a researcher at IBM Research in Bangalore.
I am very interested in using technology to improve the livelihoods of less-advantaged communities.
Apart from research and teaching I wish I could also be a scratch golfer.
Namrata Deka
Research Fellow
A Graduate of IIIT Delhi.
I really love research. After graduating, I interned at Microsoft Research and am now at Wadhwani AI. I have a keen interest in unsupervised learning and AI for wildlife conservation.
I was blown away by the soundtrack and the comedy of Guardians of the Galaxy and have lost count on how many times I have watched it. The soundtrack is also my go-to playlist.
Raghavendra Udupa
Principal Researcher
I've been a researcher for over 15 years having worked with organisations like worked Adobe Research, Microsoft Research and IBM Research.
My areas of interest are Natural Language Processing, Information Retrieval and AI for Social Good. At Wadhwani AI I am currently investigating the potential of AI to address key challenges in small-holder agricultural economies.
Amrita Mahale
Product Manager and Strategy Lead
I studied aerospace engineering at IIT Bombay and Stanford University. After spending over a decade in strategy, operations and marketing roles at Google, BCG, Pocket Gems, and Good Earth, I now lead Wadhwani AI's projects in the the Maternal & Child Health space.
Writing is my first love. I write fiction but I wish I could write poetry too. In fact, what I really wish I could do is be able to freestyle rap.
Balasaheb K Dhame
Program Management Associate
Passionate about understanding social, agricultural and environmental issues.
Over 15 years I have successfully built community-managed institutions and resources for betterment of scared communities and farms to keep engagement on-going in helping build sophisticated and effective technical tools for larger social good.
I wish I was more talented and had math and physics skills so I could have contributed more towards social good.
Dhruvin Vora
Product Manager
An engineering graduate from BITS, Pilani and MBA from IIM, Indore.
Have worked in product management in organisations such as Amazon, Ola and Wadhwani AI.
Rajesh Jain
Senior Director Programs
Have worked in the social sector for three decades, with not-for-profits, corporate foundations, institutions and government organisations.
I have helped strategise, action research, pilot, implement and manage large-scale projects. My career also includes 15 years of working in the government.
Even though my greatest fear is old age, I enjoy each day and each moment of my life and help all the people I can.
Saurabh Rane
Programs Associate
Graduate of DY Patil School of Medicine.
I was the youngest medical staff for the Indian football team and went on tour with them until I decided to quit and join IPE global and McKinsey & Co as a consultant, helping government agencies improve health systems using innovations.
As a medical student I was never afraid of blood but my greatest fear is flying cockroaches. The fact that they have lived through all ages creeps me out.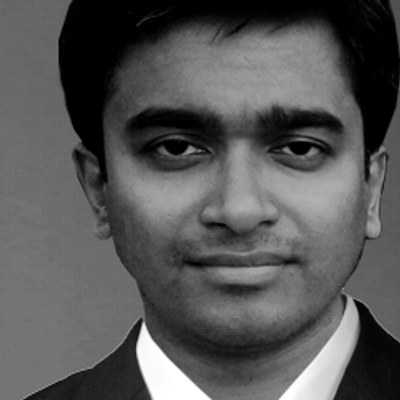 Vikram Kumar
Director, Partnerships
Currently managing partnerships and partner relationships at Wadhwani AI. Previously worked at Xprize foundation after selling his first startup in 2014.
Abhishek Kumar
Software Product Engineer
I am a thinker, learner, prototype builder and a product developer, entering the world of AI. I enjoy building mobile-based systems.
I enjoy reading textbooks and am optimistic about movies, but I also wish I was more of an extrovert.
Ankit Chaurasia
Software Product Engineer
Skilled Engineer in various scientific programming tools.
I have a strong grounding in engineering, design and research. My interest is in exploring ways to improve the lives of people in developing countries with well-designed technological interventions.
Even though I sit behind a computer all day long, I like to look good. My greatest extravagance was spending extravagantly on a new haircut and highlights. It was so worth it.
Nikhil Jagtiani
Head of Engineering
Nikhil is a technology and product leader. Over the past several years, he has advised and architected technology solutions for established businesses and startups in India. Previously, at VMware, he engineered large-scale high-performance systems and helped bootstrap R&D teams in the US and India. Past accomplishments include building software for optical head-mounted displays - a precursor to Google Glass, and voice and gesture activated systems for physically challenged.
He received his MS and DEng degrees in EE from Stanford University, and his BE from Mumbai University.
Partnerships, Communication & Communities
Meghna Ashok
Community Manager
I earned an MSc in Marketing from the University of Leeds.
I started my career as an Events Associate and moved on to become a Program Manager. I've led the planning and strategising of TED-style conferences and summits in India and Asia. My focus is on building and growing the community through events, conferences and summits.
Working in a dynamic environment like events, the one talent I wish I had is being ambidextrous.
Nikhil Velpanur
Senior Director - Partnerships, Communications, AI Hub
I am a builder of systems and things.
Previously helped setup Garage5B, the new ventures arm of Dr Reddy's Laboratories Ltd investing in seed stage health tech startups / started India's first indigenously developed 3D printer Brahma3 / helped setup Wildseve - a large scale wildlife conservation effort / started the INK fellows program / amongst other startup efforts. Guided by 14 years of entrepreneurial, media, and social innovation experience, a deep curiosity about the world, and a love for culture and India. Picked as a TED fellow in 2009.
I am deeply terrified of Champagne socialists and Limousine Liberals.
Dimple Kapadia
Executive Assistant
I have diverse experience in Human Resources, Ops and Shared Services
I have supported leadership teams for the past six years and continuing to do so at Wadhwani AI. Over the course of my career, I have spent 14 years in the Financial and Banking sector.
I live by the motto - 'Believe in everyone and everything, until there is a reason not to.'
Poonam Jethwani
Financial Controller
A Chartered Accountant and Company Secretary with a post qualification experience of 22 years in areas of accounts, finance, legal, taxation, compliance, audits, etc. I have worked across various sectors like manufacturing, information technology, service, health and social sector.

I live by the motto live here and now!
Sonu Vijan
Administration Manager
Administrative expertise runs through my veins.
With over 12 years of industry experience, I have provided administrative and operations support to companies like Glenmark Pharmaceuticals , ACC Cement and Sodexo Onsite Solutions.
I'm not afraid to colour outside of the lines and I'm always ready for a new challenge.
Janak Shah
Head of Partnerships with the Government of Maharashtra
An ex-management consultant and Chartered Accountant by qualification, am an advisor to the Chief Minister's Office, Government of Maharashtra.
Played a key role in setting up of Wadhwani AI, the International Center for Transformative AI and also conceptualised and executed an AI Innovation Challenge, among other efforts.
I wish I could speak multiple languages fluently.
Rentala Chandrashekhar
Senior Advisor
As a former Senior Administrator in government I have contributed towards ICT implementation, development, skill-building, promotion and regulation and been a part of India's IT industry body as a former president of NASSCOM.
I am now an independent adviser on technology development and implementation with special focus on new and disruptive technology, like AI for the social sector and on regulatory issues concerning new technologies.
Having done so much work over the years my greatest fear is losing the hunger for new learning and new experiences.